January 18, 2020
November 9, 2019
October 8, 2019
Heritage Ensemble Youth begin rehearsals on Tuesday October 8, 2019 5:30 – 6:30 at Bethel UMC 210 N Richard Pryor Place Peoria, IL. All area youth are welcome to join the Heritage Ensemble Family as we continue to "tear down walls and build bridges between all people." For more information, contact Sharon Samuels Reed, Founder and Artistic Director at smsreed1@yahoo.com.
June 15, 2019
Reed to speak at Freedom Banquet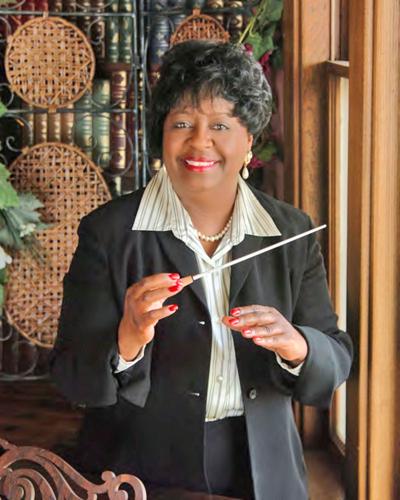 A distinguished Paris High School graduate, Sharon Samuels Reed will keynote the 20th annual Freedom Banquet Saturday at Love Civic Center, 2025 S. Collegiate Drive.
January 19, 2019 (Canceled due to weather)
November 10, 2018
June 16, 2018
January 13, 2018
The Arts at ICC – ICC PAC
November 11, 2017
Life Together Center
October 29, 2017
The Heritage Ensemble
On Sunday, October 29th, the Delavan United Methodist Church will sponsor a concert of the nationally acclaimed Heritage Ensemble, directed by Sharon Samuels Reed.  The event is free and open to the public and will be held at the church sanctuary beginning at 4:00 p.m.  Refreshments will be served in Fellowship Hall following the concert.
The Heritage Ensemble is a vocal group that celebrates the culture and history of African Americans through music.  They were founded in 1999 and have performed in a number of venues throughout Peoria, as well as Iowa, Texas, New York and Carnegie Hall.  Their programs include a diverse literature – spirituals, blues, ragtime, jazz, gospel and work songs.
This is a performance you won't want to miss.  Mark your calendar now.  For more information, call Delavan United Methodist church at 309-244-8800 or Steve Skinner at 309-244-7594.
Desirée Krowlek, Administrative Assistant
Delavan United Methodist Church
417 S. Locust St.
Delavan, IL  61734
309-244-8800
www.delavanumc.org
June 17, 2017
The Arts at ICC – ICC PAC
March 18, 2017
With The Heartland Orchestra
Featuring LaKisha Jones
Five Points Washington
Washington, IL
360 N. Wilmor Rd.
January 14, 2017
The Arts at ICC – ICC PAC